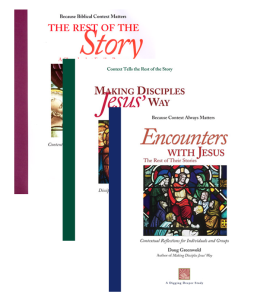 This is a combo pack of our most popular books.
Ordering this combo pack allows you to save $10.00 off the regular price of the separate books.
Included in this combo pack offer are:
Encounters with Jesus [Product Details]
Making Disciples Jesus' Way [Product Details]
The Rest of the Story [Product Details]
---
Softcovers $49.85 + shipping
Please note – shipping charges are for shipping within the United States. For international shipping, please
contact us
for exact shipping costs.