For those who are wondering if there is something missing in our collective approach to making disciples of Jesus, or have been pondering if there is a perspective on discipling that can actually get people excited and confident in making disciples, our "Making Disciples Jesus' Way: First Century Wisdom for Today" (MDJW) Seminar DVD Series scratches that itch.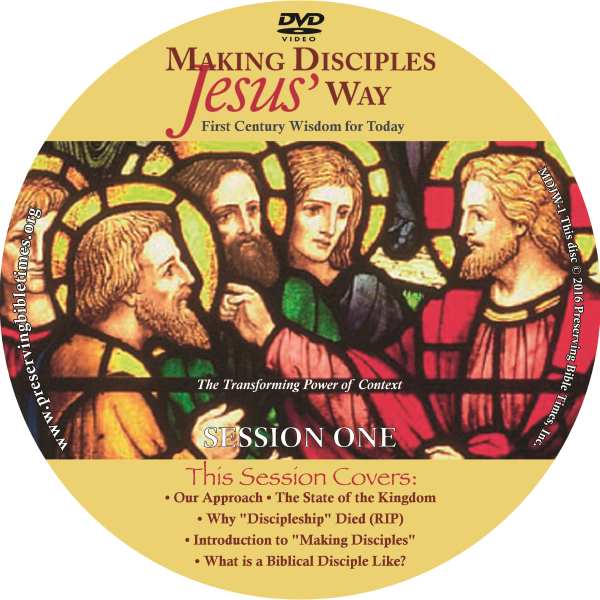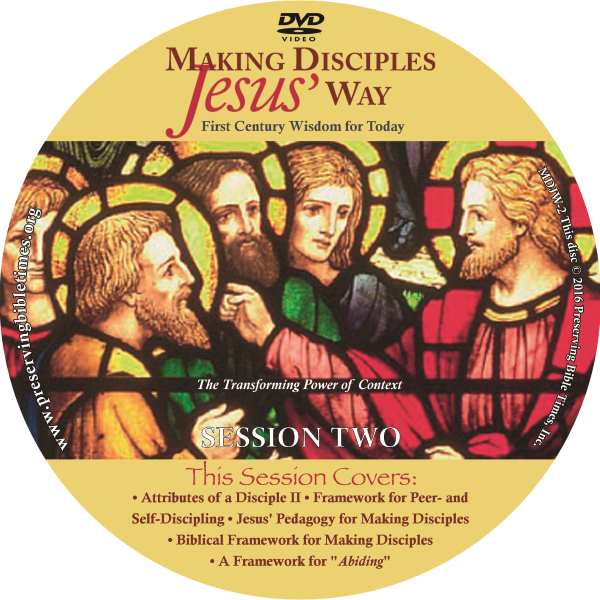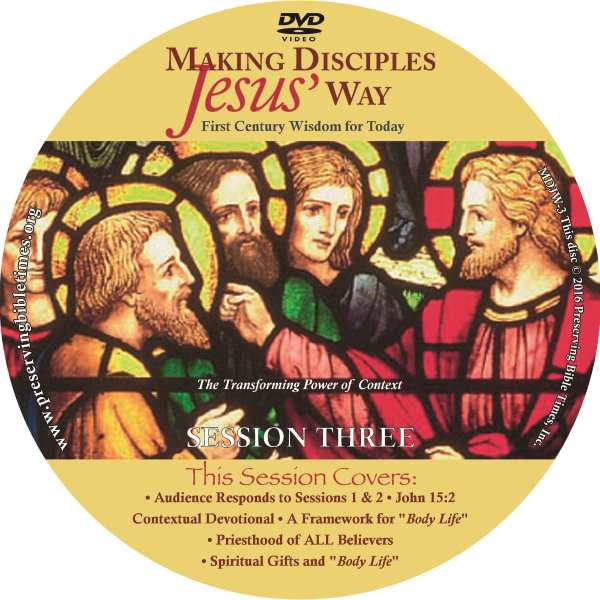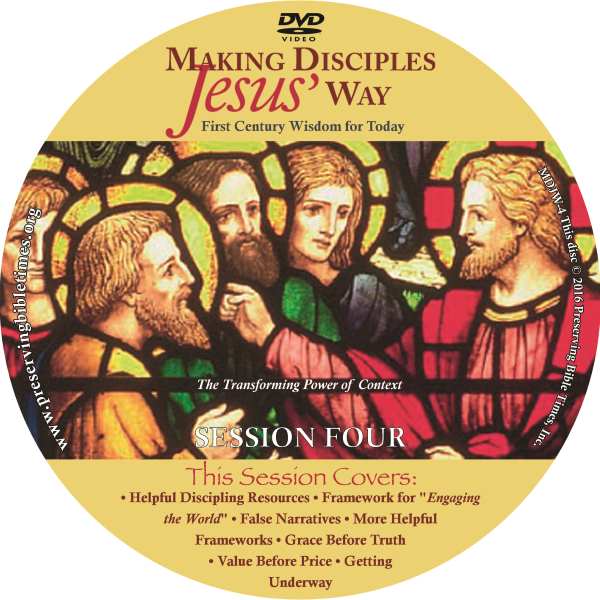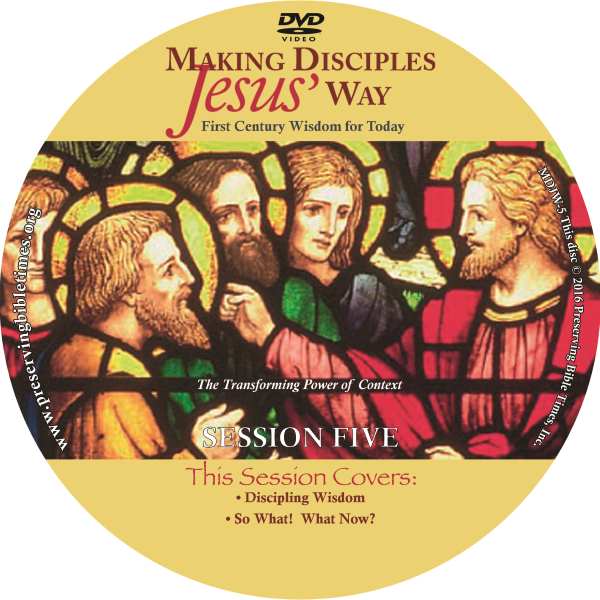 MDJW is an innovative and insightful approach to discipling that highlights perspectives, patterns and key pieces that we tend to miss in our Western way of thinking about making disciples. This contextual approach, as seen through the lenses of first-century, Near Eastern, Jewish eyes, allows Jesus' process (pedagogy) for making disciples to come alive in fresh and new ways for both pulpit and pew.  This biblical approach clarifies and de-mystifies the making-disciples process and enables believers to confidently (and surprisingly) say, "We can actually do this!"
This paradigm-expanding MDJW Conference is a "game changer" for several reasons:
Refreshingly Different – It takes a contextual perspective on what Jesus actually did with the disciples. That puts His pedagogy into clearer focus and we see things most Western "discipleship" programs and perspectives miss.  MDJW goes beyond our typical Western mentoring notions to include innovative frameworks for peer-discipling and self-discipling.
Biblical – Blends together John 15, Acts 1:1, John 1:14, Mark 6:7, Matthew 28:19, Luke 5-8, and more into a unitized whole.
Diagnostically Oriented – Any physician knows that 90% of an effective therapy is rooted in a sound diagnosis.  If you have an anemic patient, blood work, scans, medical history, etc. are needed to reveal the malady.  MDJW insightfully provides that diagnosis for today's "discipleship" patient.
Blends Facts with Discipling Wisdom – When it comes to discipling, how and when you do something is as important as what you do.  MDJW effectively integrates all three and infuses them with practical wisdom.
Provides Useful Frameworks – A fallacy of many "discipleship" approaches is that they provide cognitive facts without an experiential framework.  Try putting a puzzle together without knowing what the picture on the top of the puzzle box looks like!  MDJW provides a comprehensive biblical framework making it much easier to envision, initiate and be involved in a discipling process.  Not only do these frameworks allow people to take much more responsibility for their own discipling, but they also allow them to be much wiser and proficient in how they disciple others.
Builds Confidence – MDJW always evokes a surprised pew response, "I can do this!"  MDJW de-mystifies the discipling process for many believers and energizes them to become enthusiastically involved in the discipling process.
$69 for the complete set and a 28-page color conference handout (a wonderful discipling resource all by itself).
Please note – shipping charges are for shipping within the United States. For international shipping, please
contact us
for exact shipping costs.