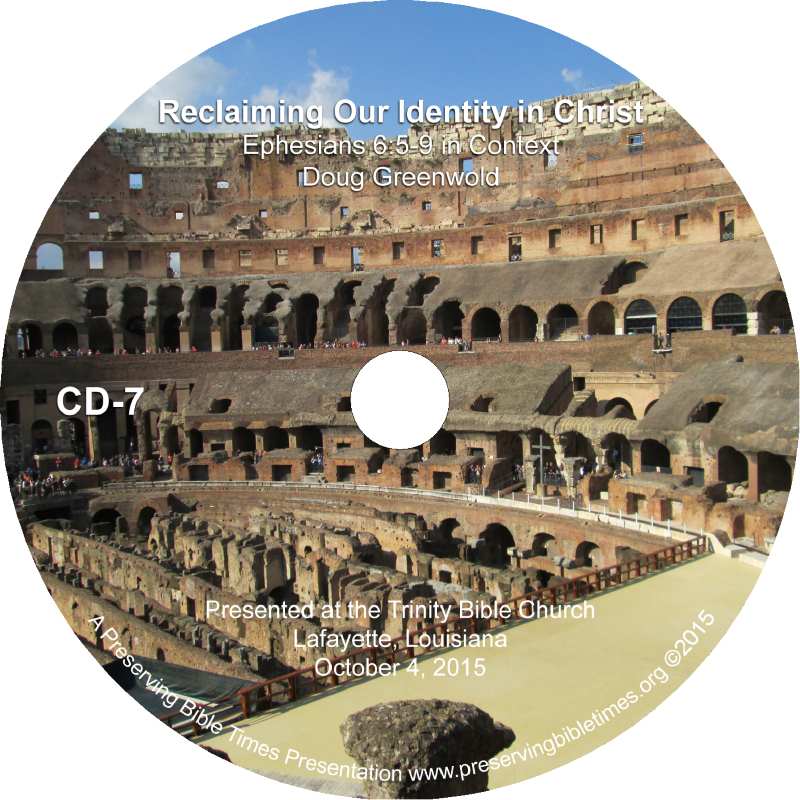 This Sunday morning message focuses on Paul's exhortation to the house churches in Ephesus as to how they should understand their new identity in Christ – that of seeing themselves as a slave (doulos) of Christ. Central to understanding what Paul was communicating is the context of what it meant to be a slave in the Roman world in the first century. That context as well as the context of how Roman was trying to create an Empire identity are developed and contrasted.
$5.95
Please note – shipping charges are for shipping within the United States. For international shipping, please
contact us
for exact shipping costs.