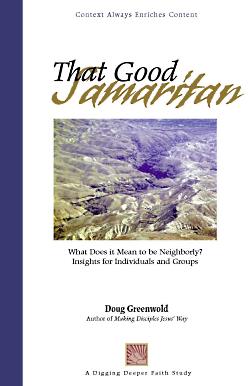 Jesus' parable of the "Good Samaritan" is widely known and frequently cited.
In today's idioms we sometimes say of another, "My goodness, you certainly were a good Samaritan on that one." Many of our states have "Good Samaritan" laws to encourage people to respond in emergency situations without the fear of legal liability.
But while this parable may indeed be widely known and frequently referenced, how well is it really understood?
Doug Greenwold digs into the context of the parable in six chapters that explores how Jesus radically challenges our paradigm of 1) who is my neighbor and 2) what does it mean to be neighborly?
---
EBook $5.95