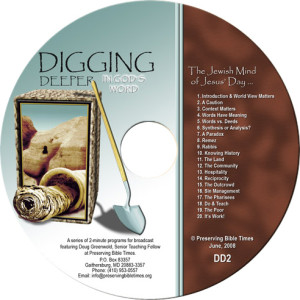 To obtain all twenty Topic segments in this series, see the "The Jewish Mind of Jesus Day" CD available from Preserving Bible Times for $14.95 plus shipping and handling.
1 Introduction and Worldview
2 A Caution
3 Context Matters
4 Words Have Meaning
5 Deeds or Words
6 Synthesis or Analysis
7 Paradox
$14.95
Please note – shipping charges are for shipping within the United States. For international shipping, please
contact us
for exact shipping costs.