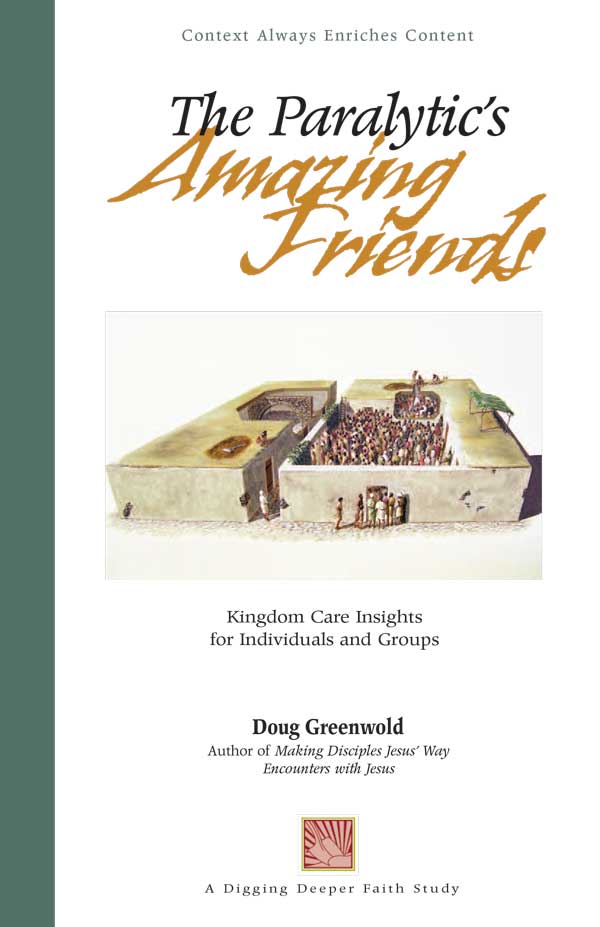 As the father of a son with special needs, I've long been drawn to Jesus' encounter with a paralytic in Luke 5. When previously pondering this encounter, I always did so from Jesus' perspective. Until recently I never viewed this remarkable event from the perspective of the paralytic's four friends. Approaching this encounter from that viewpoint gave rise to this new eight chapter book.
Chapter 1  The Paralytic's Remarkable Friends
Chapter 2  Best Laid Ministry Plans!
Chapter 3  Faith, Discernment, God's Will and the Body
Chapter 4  A Faith that Wrecks a Roof
Chapter 5  Forgiven? We Didn't Come for That!
Chapter 6  Jesus, You Can't Do That!
Chapter 7  Exceeding Expectations with Jesus
Chapter 8  Woe to You Capernaum!
Appendix  The Case for Context