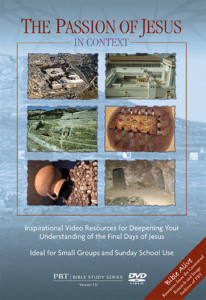 Filmed on location in Israel, this contextually integrated, professionally narrated video production illuminates the events of Jesus from His declaration at Caesarea Philippi to the Resurrection. Organized into 13 two-four minute contextual explanations, as well as five Lenten lessons, this DVD is designed for Sunday School, Bible Study and Home Fellowship groups. This DVD deepens your understanding of the Passion of Jesus allowing it to come alive in fresh and new ways.
$24.95
Please note – shipping charges are for shipping within the United States. For international shipping, please
contact us
for exact shipping costs.