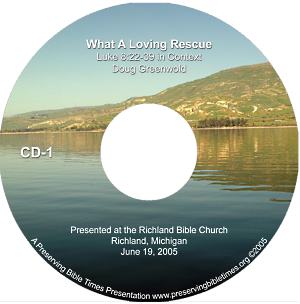 A contextual restoration of Luke 8:22-39 when Jesus puts the Twelve in the boats and goes to "the other side" to rescue a demoniac living in the Decapolis. This teaching weaves together the cultural, historical, literary and geographical context that Luke assumes we would know to further open up this incredible journey to the "land of evil." This teaching uses the "Five Story Lines of Scripture" framework to draw out the original purpose and meaning of this passage.
The following audio file is from CD 1:
$5.95
Please note – shipping charges are for shipping within the United States. For international shipping, please
contact us
for exact shipping costs.