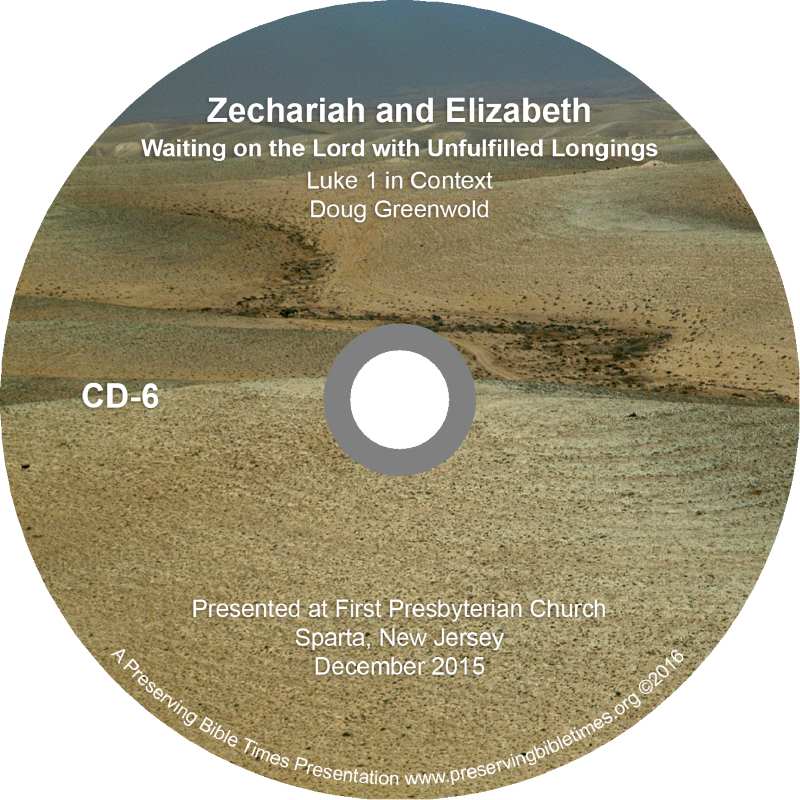 CD 6 "Zechariah and Elizabeth: Waiting on the Lord with Unfulfilled Longings" An integrated contextual restoration of Luke 1.
Someone once observed that when we read the Scriptures we "see what we know but don't know what we see." That certainly is an apt description of our typical Western understanding of the story of Zechariah and Elizabeth. This 70-minute presentation restores the context of Luke 1 as if we were the neighbors of this couple. Through the eyes of context, we experience this couple's high hopes, faithful waiting, unfulfilled longings, painful misunderstandings and dashed dreams, which God ultimately restores in a most remarkable way. Through it all, Zechariah and Elizabeth persist in their faithfulness to God, trusting in Him as a God who remembers. As a result, their journey, with its waiting, wondering and resignation, as well as its challenge and comfort, speaks intimately to our own faith journeys in God's providential hand. At its core, their story is an awesome story about the wonders, surprises and faithfulness of our God who indeed remembers.
$5.95
Please note – shipping charges are for shipping within the United States. For international shipping, please
contact us
for exact shipping costs.